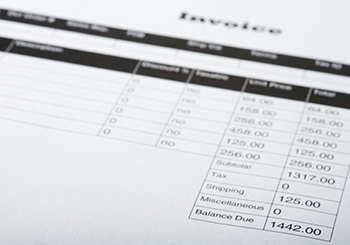 With Invoice and Statement Printing, we deliver:
Reduced processing costs
Electronic and mail delivery of your documents
Increased cash flow with faster turnaround
Consolidated postal discounts
With our Invoice and Statement Printing, you can deliver every bill along with strong marketing ideas. We specialize in providing a custom approach to mailing by using custom designed envelopes with your logo clearly printed on the face of the envelope. Your customers quickly recognize that the mail is from your corporation.