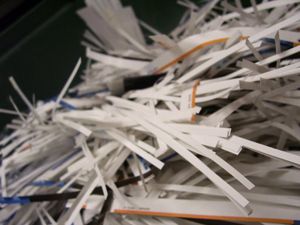 The Foley Group will host your documents securely online, or you can host them on your servers–it's up to you. We are committed to making this process smooth and stress-free.
We have thousands of square feet of dry, secure storage space for short-term archiving while your documents are being transferred to an electronic system and for up to 90 days after the scanning process is complete. You have access to your original documents whenever you need them in the meantime.
Paper documents can be returned to you after conversion, or you can take advantage of our document destruction services and we will dispose of them for you. We treat our clients' information carefully and with respect. Our affiliate provides a certificate of destruction to ensure your peace of mind.